People have been clamoring over the new iPhones and no wonder... they have GPS, fun games, hard to type on key boards and direct access to your iTunes. But for the Mac lover who has everything and a Ferrari (fully paid for) there is the diamond encrusted iPhone by London Jeweler Amosu. This phone, not only is embedded with 42o diamonds with a total carat weight of 5 to 6.34 but it comes with an international concierge and a 1 year warranty.
Not bad, wonder if Steve Jobs has one?!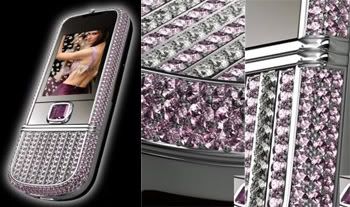 But that phone is nothing in comparison to the phone by Australian designer Peter Aloisson.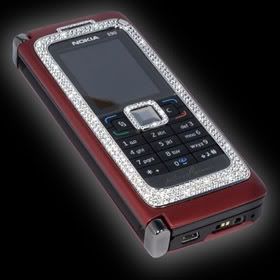 This phone by Nokia costs just about as much as a college education currently retailing at 80,000 euros, roughly $134,000. With white gold finish and 680 brillant cut diamonds it blows the little $40,000 iPhone out of the water and who cares what your GPS is like when your phone can cut glass. Now all you have to find is a $30,000 ear piece and you're set. 
 -the young and the bangin'